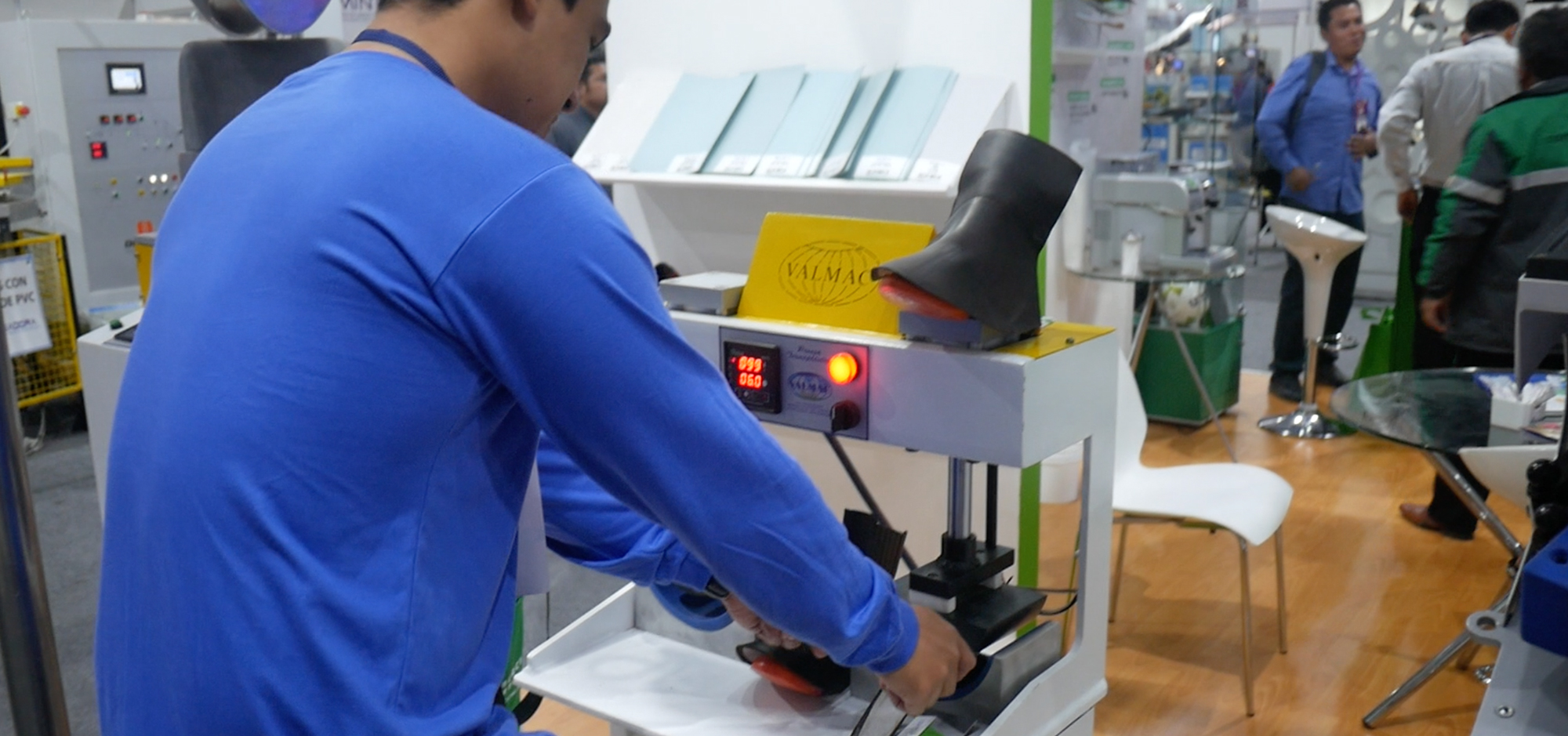 Technical chat: "Technology, Innovation and Machinery for the Footwear Industry"
September 18, 2018
CONTE GROUP and CiteCCal- Arequipa, Technical training and machinery display for the "Footwear Industry".
::: Entry Free :::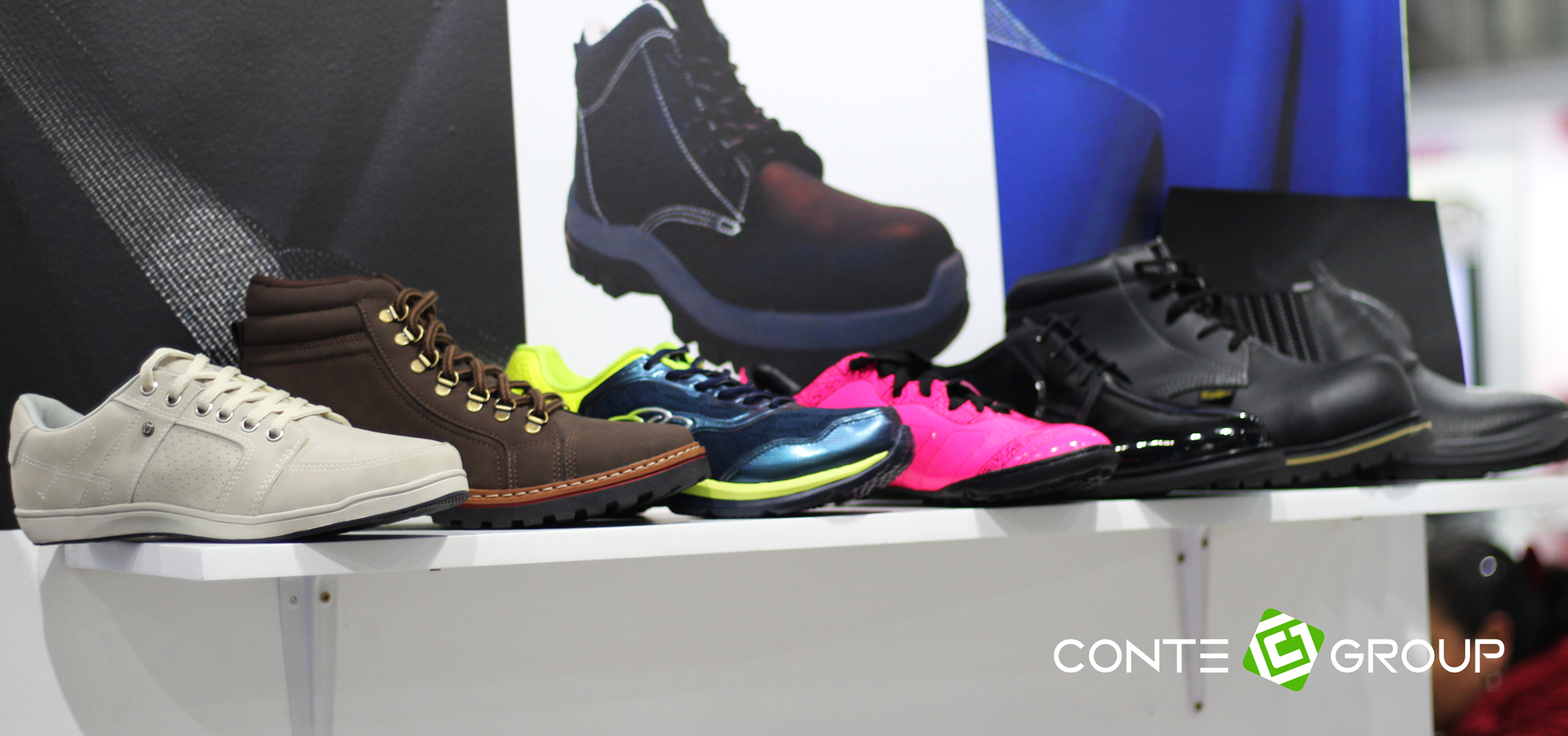 Chat Objectives:
Share with Cittecal – Arequipa's attendees about our products usefulness and advantages for the Footwear Sector, identifying the products that will be useful in their processes.
Guide on the best application methodologies, considering the variables in each process, and preventing from failures during the shoe manufacturing process.
Experience with innovative products that improve the footwear manufacturer's brand status and quality.
Topics or Content of the Talk:
First part
Keynote talk on TR Rubber applications and the new trends.
Innovation and Technology in Solvent, Aqueous and Hotmelt Adhesives for the Footwear Industry.
Speaker: Fabiane Maciel- Technical Advisor to FCC- Brazil (CONTE GROUP SAC- Peru – Exclusive Representative)
With the attendance of Catia Muller- Exports Manager to FCC- Brazil
Second Part
Innovative Technology to improve your processes with speed and excellent results for shaping the buttresses, toecaps, reinforcement fabrics and 'cambre' fabrics.
Practical Demonstration for shaping the buttresses, toe caps and thermoplastic 'cambre' fabrics using the VALMAC machines – Brazil. CiteCCal attendees will handle these machines with CONTE GROUP and Jclass expertise guidance.
Speaker: Jefferson Pereira- Jclass Technical Consultant- Brazil. (CONTE GROUP SAC- Peru – Exclusive Representative)
Important Data:
Addressed to: Footwear manufacturing companies.
Place: Citeccal Auditorium – Arequipa: Parque Industrial, Río Seco F3 – Cerro Colorado
Date: Tuesday, September 18, 2018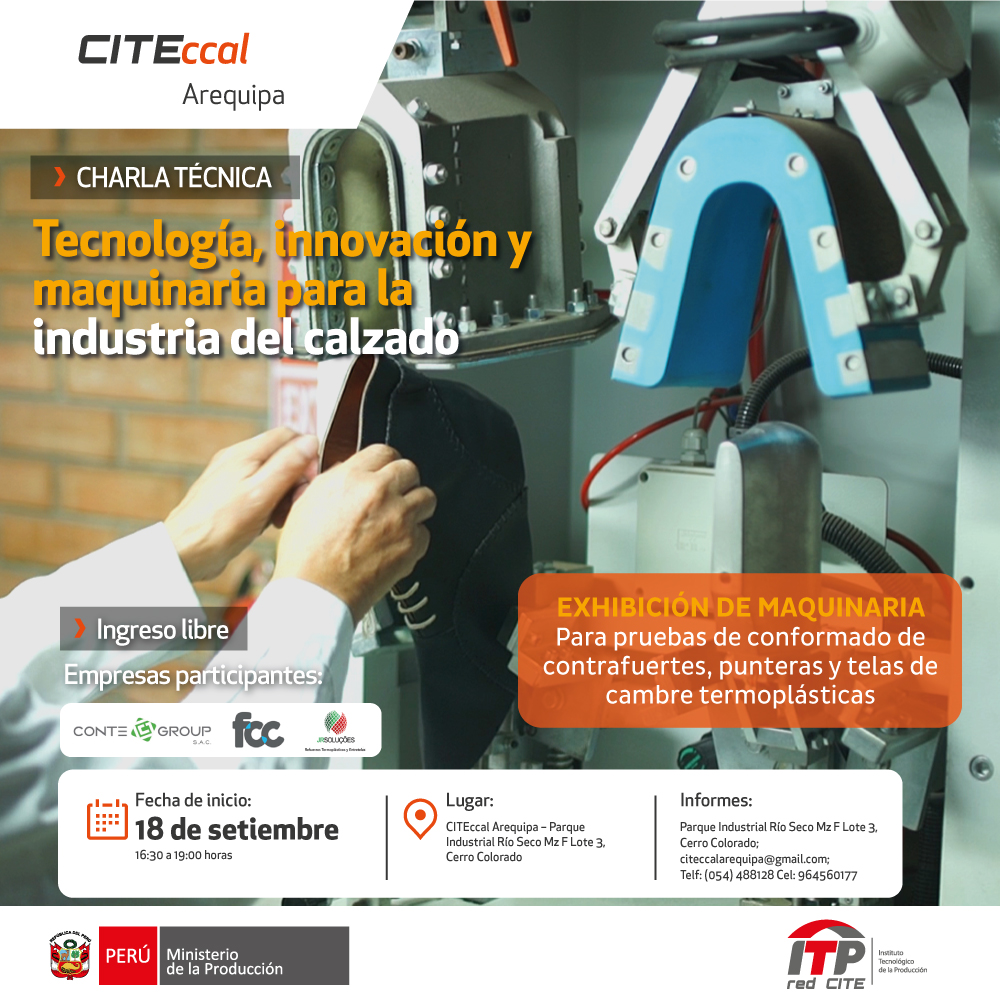 Machinery Display to experience shaping buttresses, toecaps and thermoplastic 'cambre' fabrics