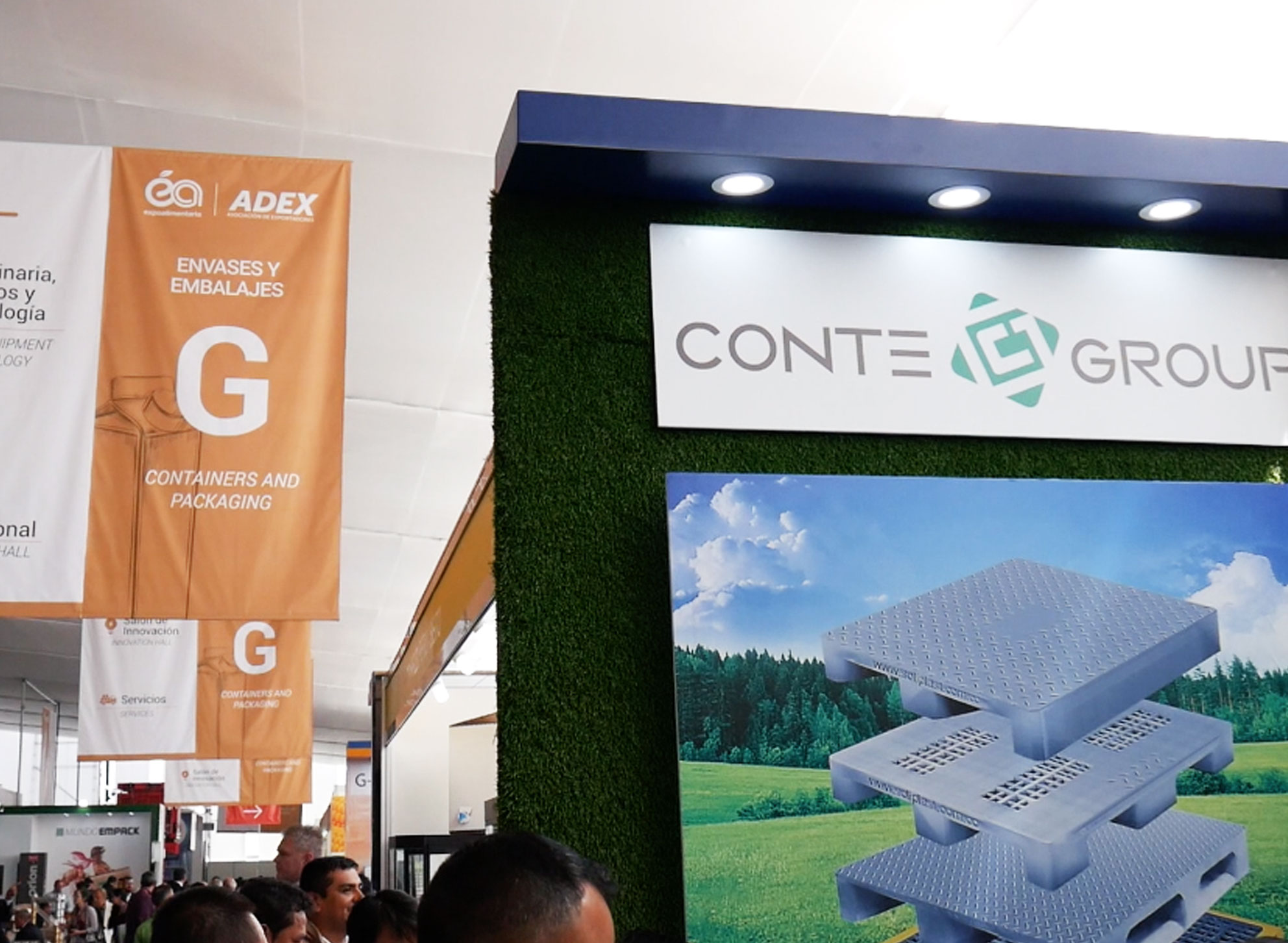 Plastic pallets improving the logistics process, at ExpoAlimentaria 2018
From September 26 to 28, 2018, CONTE GROUP jointly with Soliplast, the latter being the only HDPE monolithic plastic pallets manufacturer, participated in one of the most important business events in Latin America. This event makes that products derived from food, beverage, machinery, equipment, supplies, containers and packaging, services, restaurants and gastronomy sectors, be available to the attendees. 
At Expo Alimentaria, which gathered more than 45,090 professional visitors, we presented the innovation in plastic pallets, stowage and the latest in technology.
Thus, we protect the natural resources with non-wood products, which are 100% recyclable, improving the products flow in your warehouses and in the logistics processes. This is your greatest decision and our objective.
Experience the new ANTI-SPILL STOWAGE
The current INDUSTRIAL SAFETY standard, on storage and handling of hazardous chemical substances and liquids, require using Anti-Spill Pallets or Retaining Dams. In this regard SOLIPLAST has developed special HDPE models that will allow compliance with these safety standards.
Experience the PARIHUELA DE PISO, ideal for events.
One of the most frequently asked questions was about the technology used by the Soliplast plastic pallets? .
These are manufactured through low-pressure molding injection of structural foam, resulting in a compact, strong, high-quality and durability (screwless) monolithic product.
Personalized technical assistance and monitoring on each order.
Review our pallets catalog: https://contegroup.org/parihuelasplasticas/