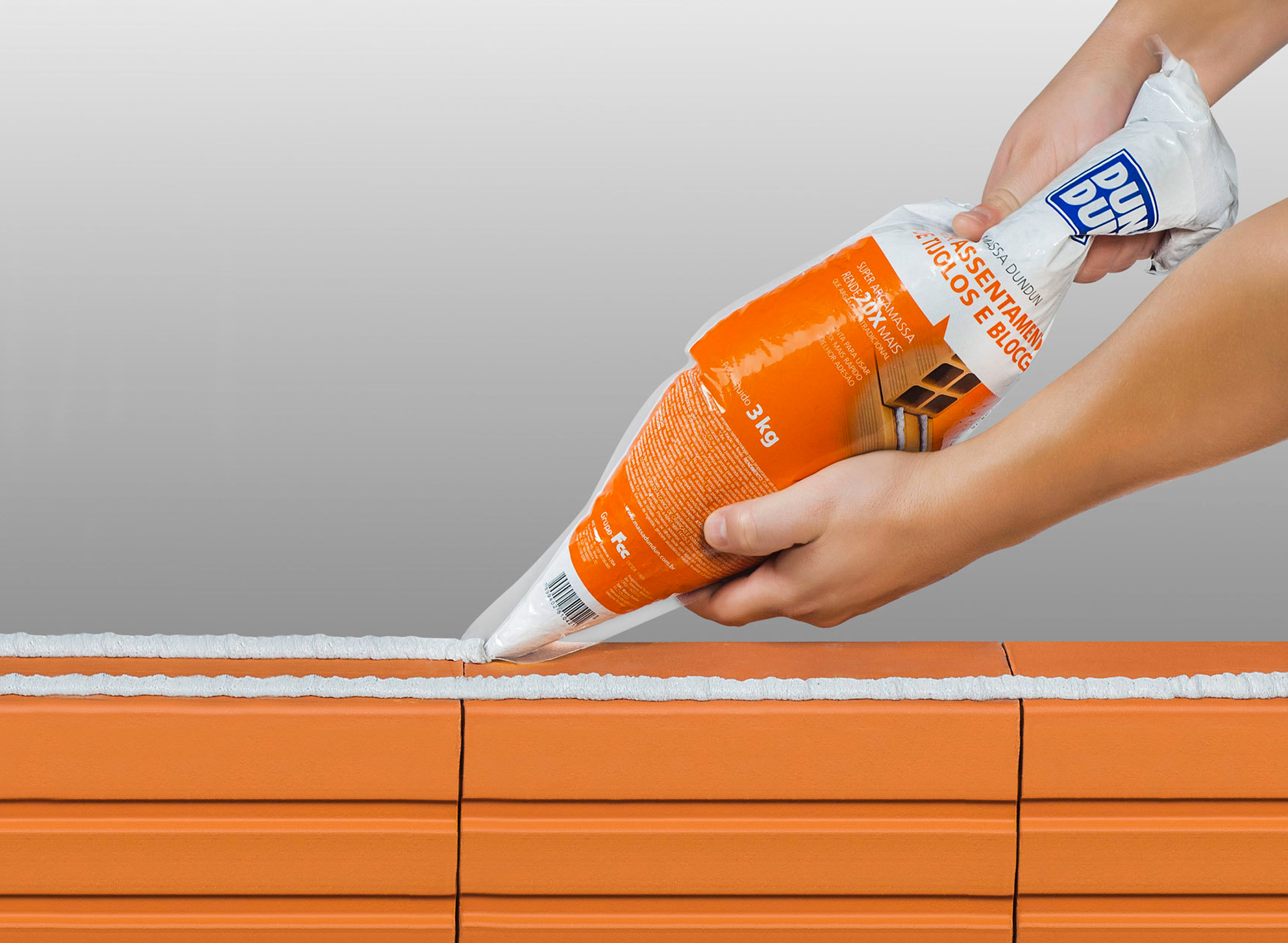 Massa DunDun compound vs traditional mortar, Comparative cost per m2
We provide below construction per meter cost for the Lima area.
This is a unique information in our country, since it will provide construction parameters per meter and their budgets. You will get approximate and quick estimates, with a good reliability level. We will publish different typologies that may adapt to your projects.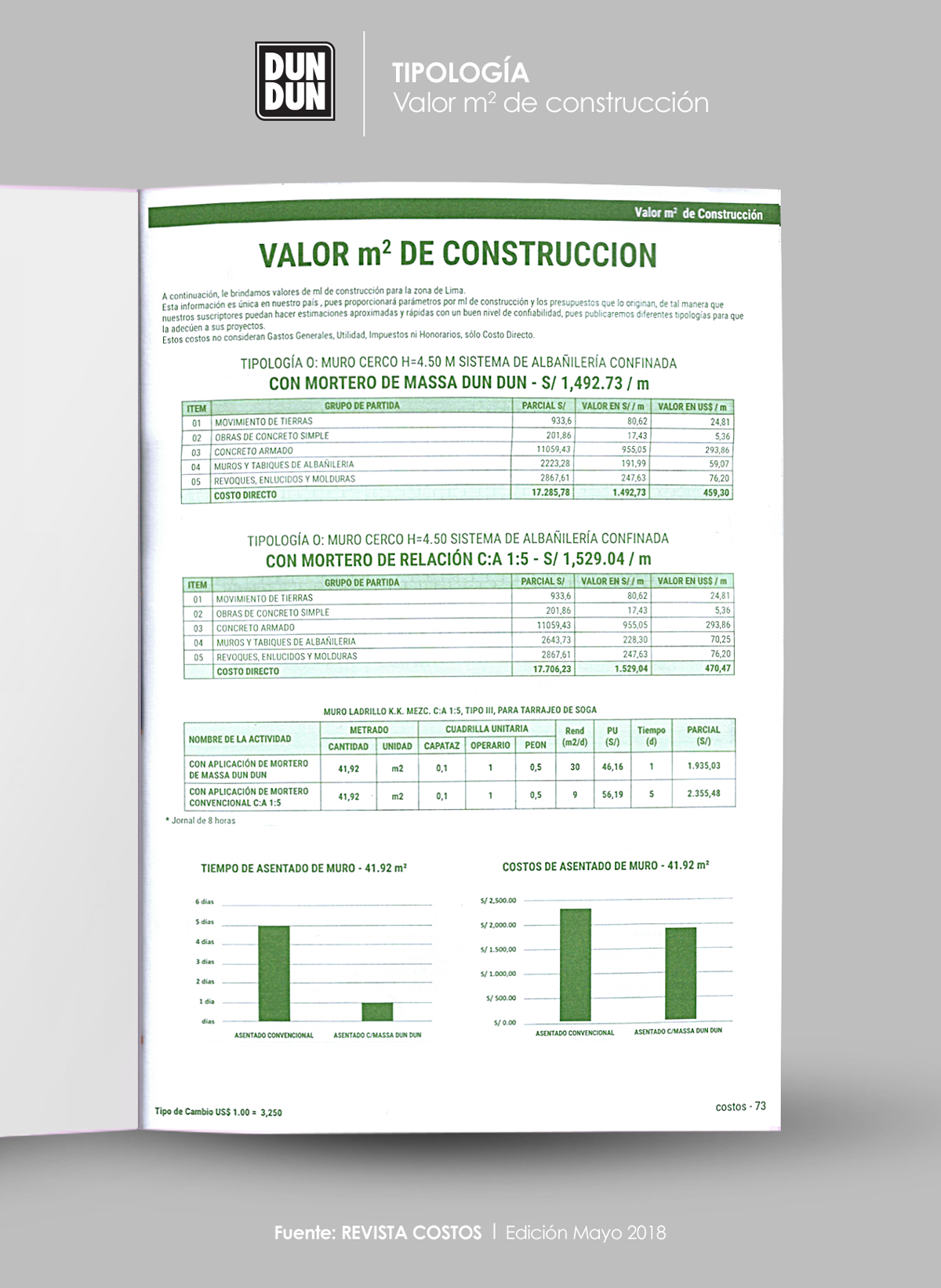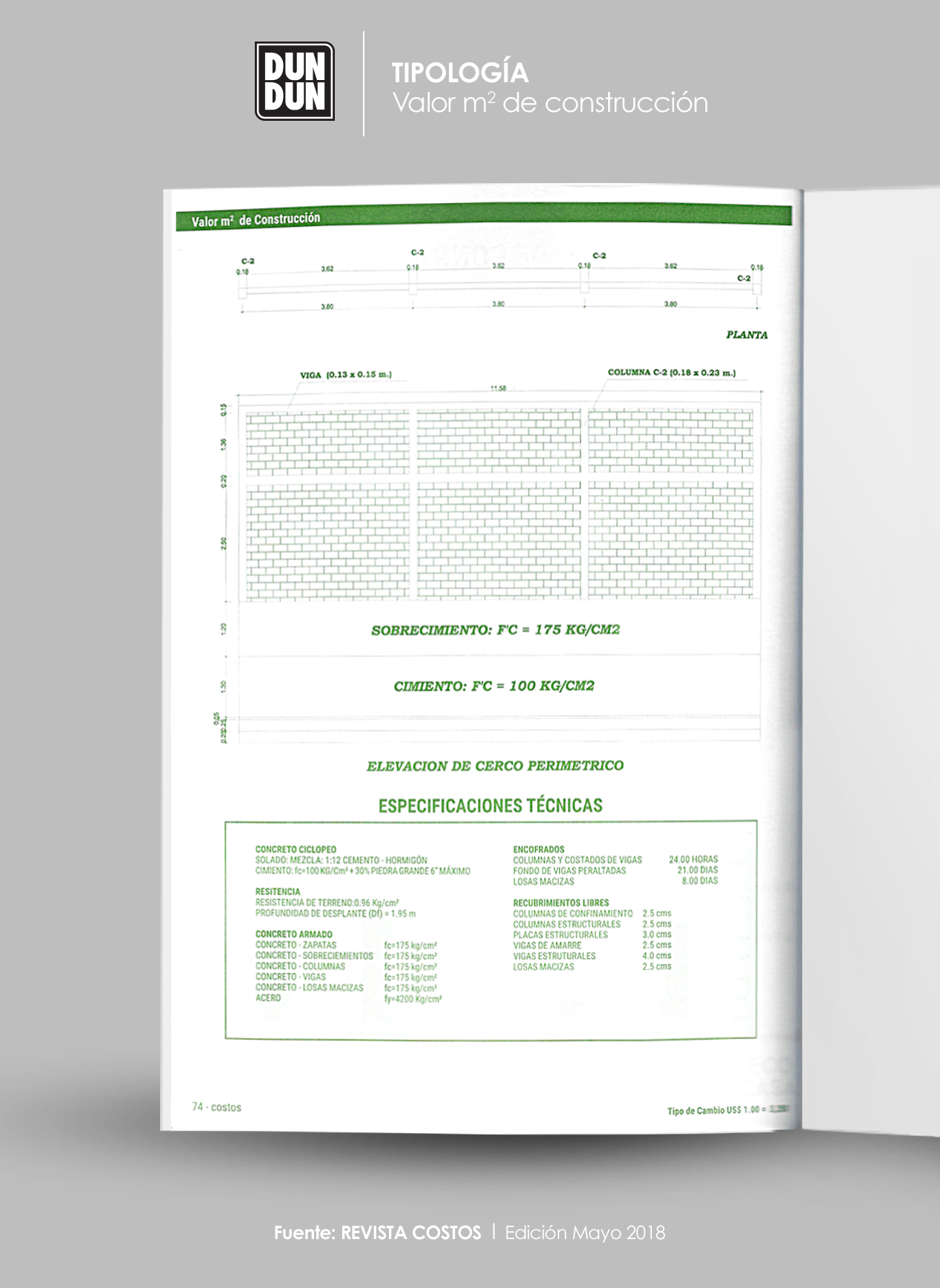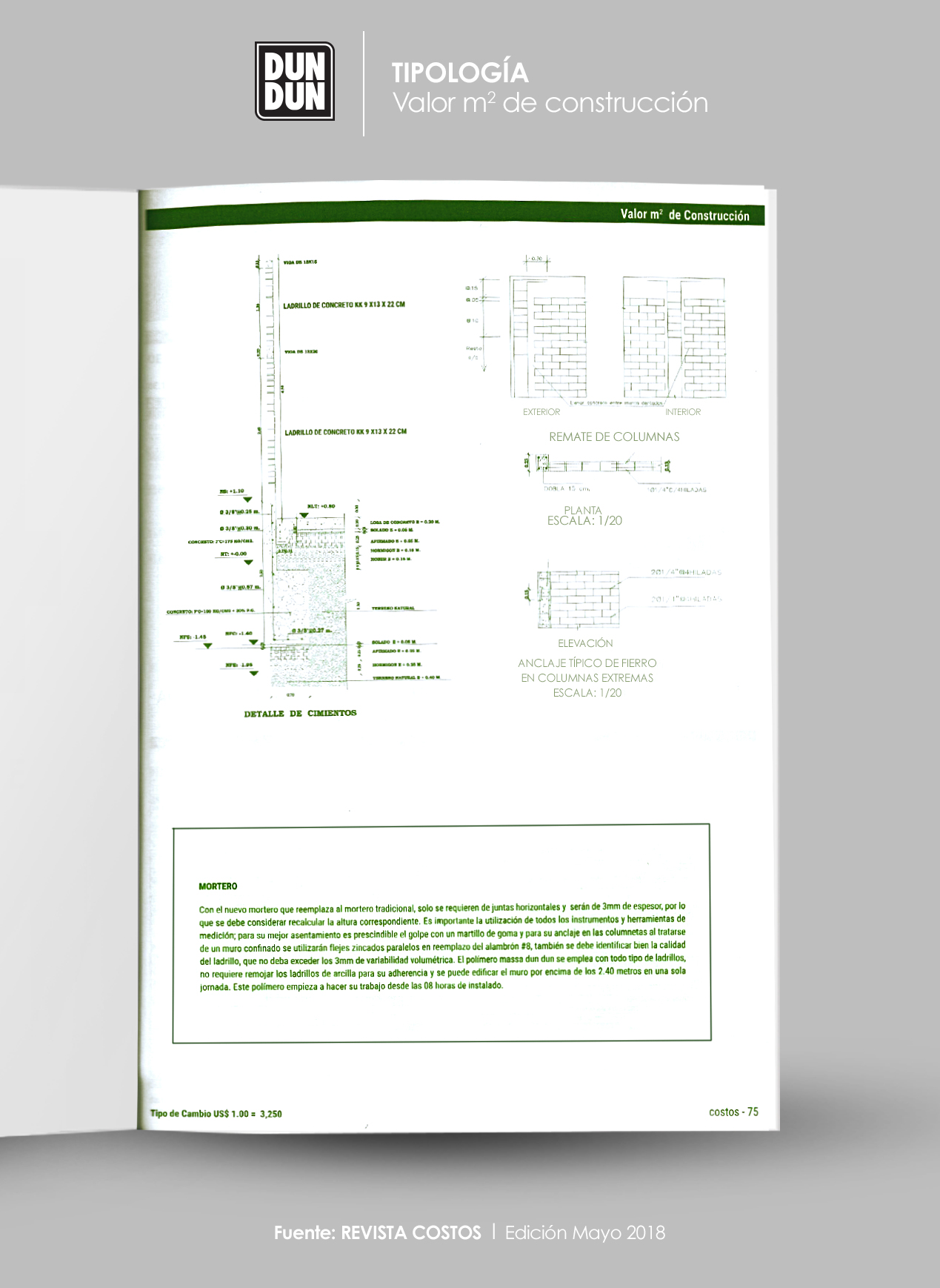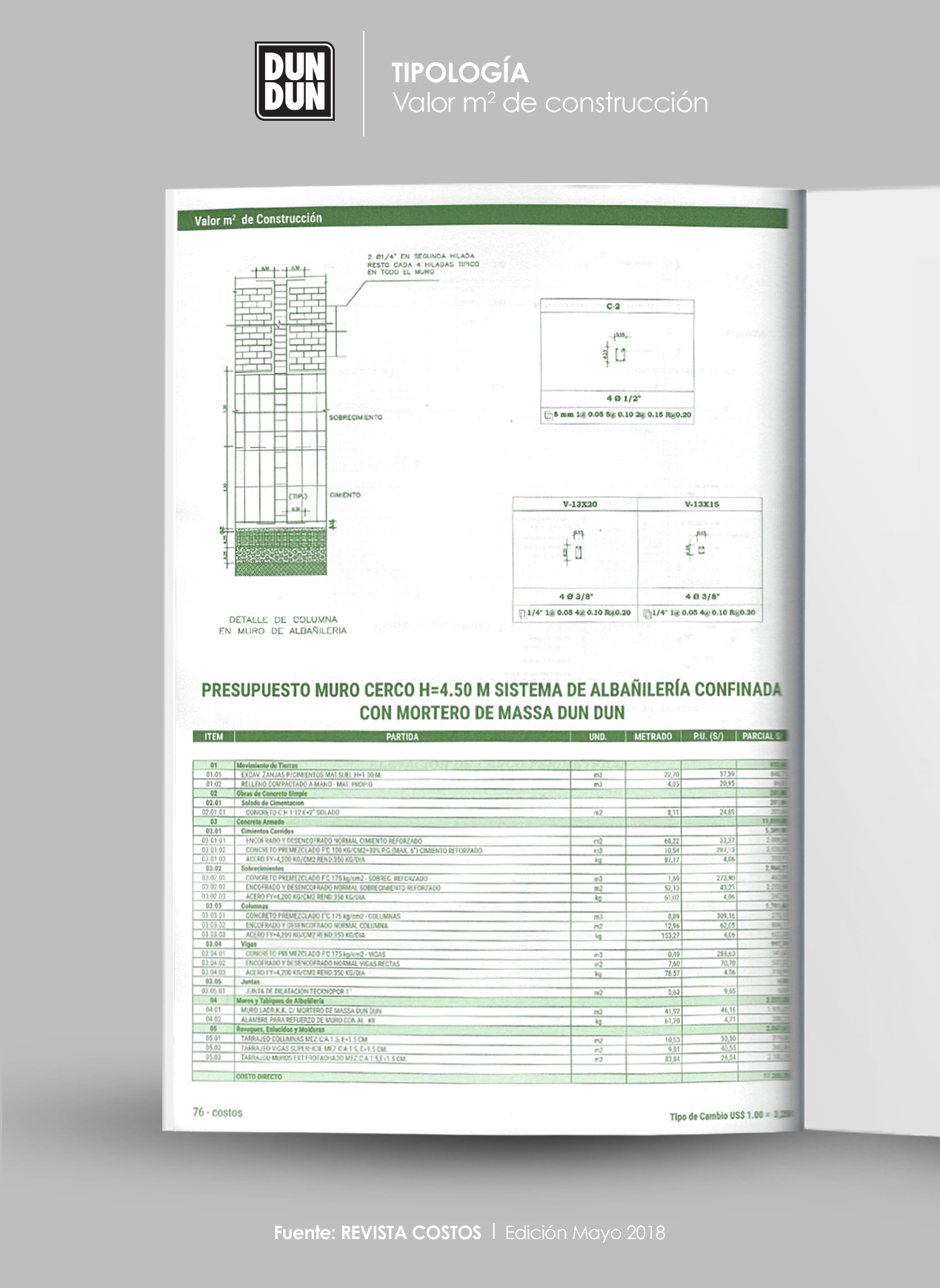 Massa DunDun main advantages are: economy, speed and safety.
Masa DunDun Features:
Excellent structural resistance;
Installing at 3 times faster speed;
Lower cost per square meter of wall;
Economy in mix for plaster;
It does not generate dirtiness;
It is ecological;
Lower structural weight.
Join the group that is changing the walls construction era https: https://www.contegroup.org/massadundunperu/