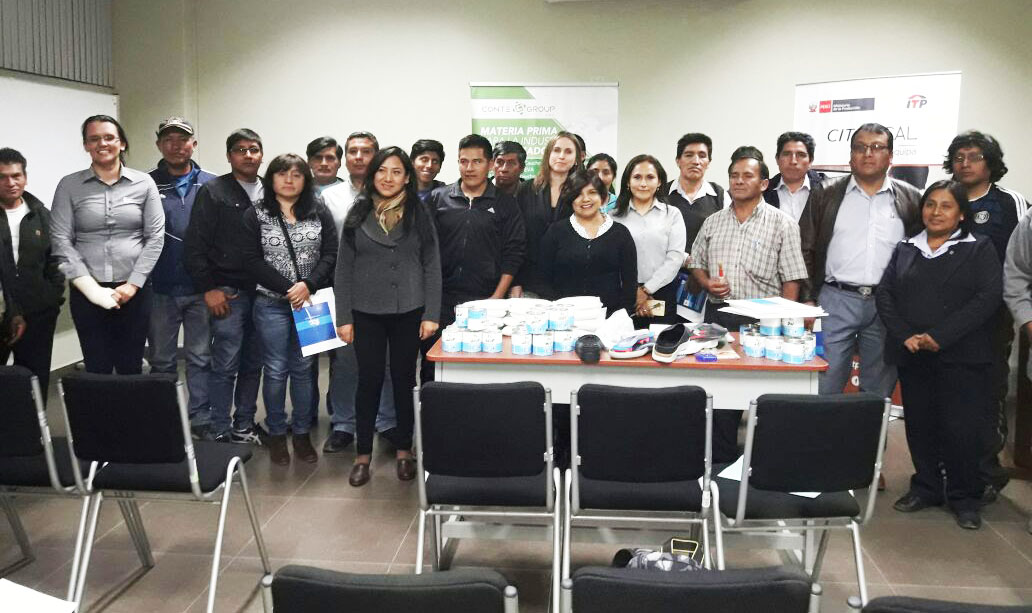 CONTE GROUP and Citeccal provided technical training
The objective of our visit to shoe factories in Arequipa was to review their processes. We advised them on the proper use of their products, tools and machinery, so that they could minimize products defective finishes, thus increasing profits for their companies.
Our Training Goals:
-To share with the Citeccal – Arequipa attendees, on the use, and advantages of our footwear products, so that they can identify the type of products they will work with according to their processes.
-To guide attendees on the best application methodologies of our products, taking into account the variables in each process in order to prevent failures during the shoe manufacture.
-To inform about innovative products that raise the quality and status of the footwear manufacturer's brand.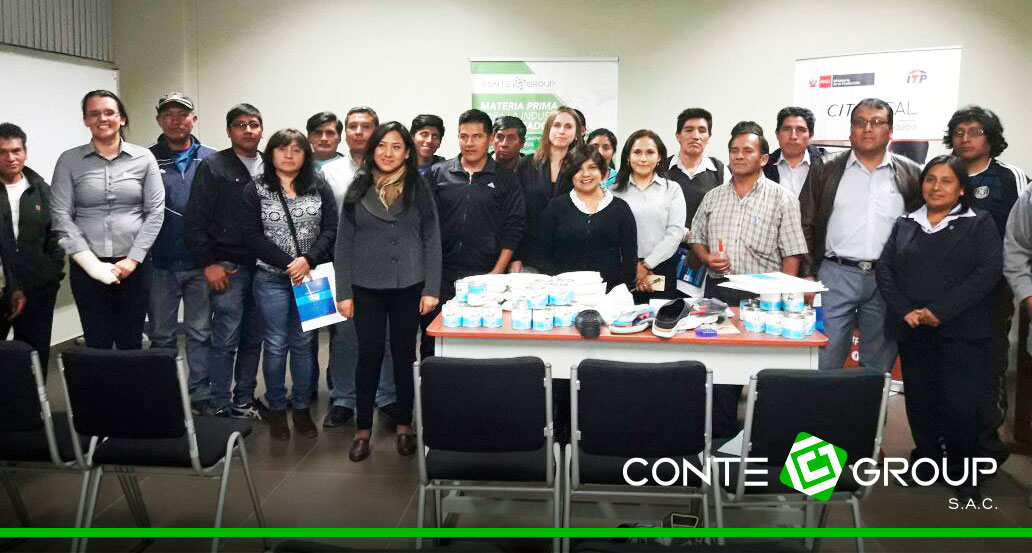 Training Topics or Contents:

First part
– Alternatives and Solutions for the different footwear manufacture stages, as from Injection or pressing of EVA, TR, Rubber, TPU,PU, Expansion, PVC Soles, to continue with the assembly line, mounting and gluing with our solvent, aqueous and hotmelt adhesives from FCC, following with the cut in which our Cipatex synthetic laminates are included and finalizing with the shaping of buttresses, toecaps, reinforcing fabrics and JClass 'cambre'.
Speaker: Engr. Rocío Garcilazo R. – Head of Products at CONTE GROUP S.A.C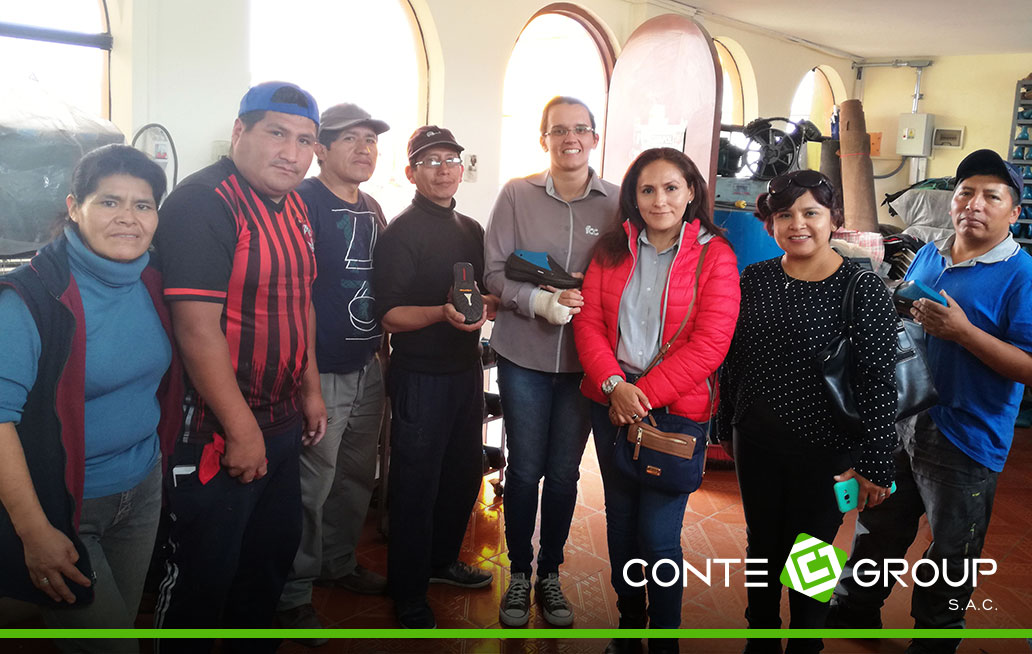 Second part
– A Keynote Speech on Application and new Trends in TR Rubbers.
– Innovation and Technology in Solvent, Aqueous and Hotmel Adhesives for the Footwear Industry.
Speakers: Fabiane Maciel- Technical Advisor to FCC- Brazil and Catia Muller- Exports Manager to FCC- Brazil